Most anything you can think of in the digital and analog domains - from adapters and converters to speaker systems and the connections to get them going - police scanners, CB antennas, capacitors, resistors, transistors, diodes, etc.
The knowledge to help you get the most out of it
Our team members are well versed in electronics, computers, hardware and software, audio/video connections and more. When it comes to having a more connected home and life, our associates are well-equipped and more than happy to help you get the most out of your technology and find the best solution.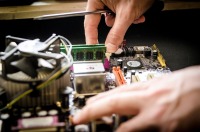 If you are unsure of how to approach a technical situation, we can help you map out a solution and get the right products working in your favor as quickly as possible.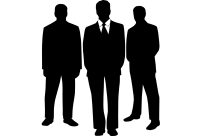 Friendly sales techs are ready and waiting to help you find the solution that you need, partner alongside you, and get the most out of the technology that you need.